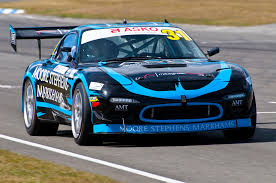 The rotary powered FD3S, engineered and designed by Yoichi Sato in 1988, is now considered a must-have when it comes to collectable imports in the world of car culture due to its appearances in The Fast and the Furious Films and a Japanese anime television series widely known as Initial D. Its timeless design with aerodynamics in mind had the functionality of being superbly light and stable at high speeds. The Mazda only had a mere 1.3 litre engine from factory. Don't be fooled though, the twin turbocharged 1.3 litre rotary powerhouse generates a above a whopping 250 HP at the crank. Yes, with a curb weight of around 1 300 kg coupled with that much horsepower, this randition of a sports coupe by Mazda translated into the iconic speeding street racer with a unique exhaust note that can never be found anywhere else.
Its low profile and wide top surface area contributes to the downforce generated at speeds and keeps this car planted firm on the tarmac. A gaping mouth is seen at the front end for intaking fresh air to cool its massive radiator blocks which keep the engine within its thermal limits. No surprise there as the nature of its Wankel Rotary Engine is to generate lots of power and a matching amount of heat too.
The ECU was complex enough to run a multi-based program such so that some of its roots come from mini processors used in casino slot machines even. Till this day the ECU of every car keeps evolving to have larger and faster processing capacity with even more efficient processing.
Pop-up head lamps, the '90s couldn't have been sexier. Today's regulations prohibit car manufacturers from using this design due to safety risks. Plus, it's a cheaper manufacturing decision to just throw out the option of pop-up lights all together. Sadly, this feature will make no further appearances in future production cars.The rear diffuser was an add-on by the owner. The massive rims and tyres too. Not to mention, that huge rear wing spoiler and smoked tail lamps. I could say this car was made to look good with or without modifications.
A clean slick interior reflects the image of the car as good as it is on the exterior. The manual transmission RX-7 just screams youth, be it driving on the streets or just sitting in an empty driveway.At the end of the day, the RX-7 FD3S is what it is. A well-made Japanese sports coupe that represents what it was like to be running in the '90s.