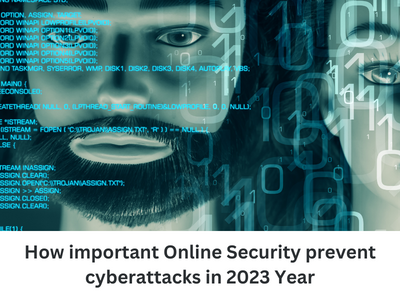 Cybersecurity is an important part of any company or business. With increasing threats to technology and business, having a security solution is essential. A cyberattack involves the exploitation of business technology systems or networks by using malicious inputs to disrupt a company's computers and networks. New and evolving hacking techniques require companies to install strong security measures to protect against data theft and unauthorized access. It is a proven choice of security service provider for such companies. A third-party security service provider that provides security services either as an installed element or remotely through the cloud. Most companies and enterprises work with security service providers for legitimate reasons, such as continuous security monitoring and management. More and more enterprises are turning to reputable managed security service providers to gain security expertise and reduce internal security workloads. There are many advantages to using this secure service provider.
How Managed Security Service Providers Prevent Cyber ​​Attacks
Fully update your software and system.
Cyberattacks happen because systems and software are not completely up to date and therefore have vulnerabilities that hackers can exploit. Hackers exploit these vulnerabilities to gain access to corporate networks, and once they do, it becomes difficult to take preventive measures. However, managed security service providers help combat these vulnerabilities by managing software and system updates to keep systems robust and up-to-date.
They help train staff.
Cyber ​​attacks often occur when criminals gain access to data through employees. They do this by sending emails, pretending to be important people in the company, and requesting access to sensitive information or certain files. If your staff are trained to detect malicious links, you can avoid falling victim to giving away sensitive details. A reputable managed security service provider will help prevent cyberattacks by providing effective and appropriate training to their employees on the essentials of cyberattack prevention and the different types and methods of cyberattacks. We provide training on how to verify before clicking on a link, how to verify the email address of a received site, and how to call a representative to verify before submitting your application.
shield installation
Many data breaches happen every day and threaten corporate networks. MSSPs can prevent cyber-attacks by installing a powerful firewall that protects their network and protecting it in the event of a cyber-attack or malicious system intrusion. Firewalls block all attacks on network systems before they cause loss of sensitive data or other damage. Our team of managed security service providers can help you install a state-of-the-art firewall system to help your business and enterprises resist all threat activity.